Ben Casselman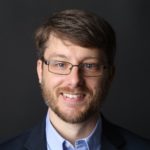 Ben Casselman is the chief economics writer for the data-driven blog site FiveThirtyEight.com, where he has written on such subjects as income inequality, immigration, and education. He formerly was a reporter for The Wall Street Journal covering the economy, energy, real estate, and politics. He has a B.A. in Political Science from Columbia University.
Bailey Childers
Bailey Childers is the Executive Director of the National Public Pension Coalition, where she leads national and state efforts to protect the retirement security of public employees and advance retirement security for working Americans. Childers managed national and state campaigns for AFSCME for four years, including a victorious campaign to protect Ohio's public workers from a Walker-style attack on collective bargaining rights. Childers graduated magna cum laude from Wellesley College.
Greg David
Greg David is the director of the Business & Economics Reporting Program at the Craig Newmark Graduate School of Journalism at the City University of New York. He is also continuing his work as a journalist, writing a blog and weekly column for Crain's New York Business. He is most well-known for his 23-year tenure as editor of Crain's, where he led the paper's entry into the web, expanded its online coverage and created two daily newsletters. Under his leadership, Crain's won numerous awards, including one for general excellence from Society of American Business Editors and Writers, and two Gerald W. Loeb Awards for excellence in financial journalism. His work at the J-School includes helping to place students in internships and full-time jobs and developing events and programs related to the program. He also teaches NYC Business and Economy at Baruch's School of Public Affairs.  @gregdavidonNY
Matt Fabian
Matt Fabian is the managing director at Municipal Market Advisors, an independent research and consulting firm based in Massachusetts. He was formerly the lead municipal analyst for UBS Wealth Management Research and has 20 years of experience as a credit analyst and market strategist with prior positions at Moody's and FSA. He is a past chair of the Municipal Analysts Group of New York. He has testified before Congress on the topics of state bankruptcy and the credit quality of the District of Columbia. He writes MMA's Outlook, a generalist-oriented review of the municipal market, and Default Trends. @matt_fabian
Stephen Fehr
Stephen Fehr is a senior officer with Pew's state and local fiscal health initiative, which researches state budget issues and provides policy guidance to help policymakers manage finances through the turns in the economy.
As a lead researcher on the project, Fehr oversees a wide-ranging portfolio that includes state intervention efforts in distressed local governments, state revenue systems, rainy day funds, borrowing, public pensions, and state tax policy. He is a frequent speaker to professional and academic associations and contributes to Stateline, the daily news service of The Pew Charitable Trusts.
Fehr, who joined Pew in 2008, draws from 33 years' experience as a reporter and editor at the Washington Post and the Kansas City Star. During those years, he covered every level of government, from city councils and school boards to state legislatures, governors, Congress, and the White House.
Fehr holds a bachelor of journalism degree from the University of Missouri-Columbia.
John Foote
John Foote is a lecturer in the Science, Technology and Infrastructure in the Cornell Institute for Public Affairs and the former executive director of the Cornell Program in Infrastructure Policy. He also is a research fellow at the Taubman Center for State and Local Government at the Harvard Kennedy School. John holds a Master of Public Administration from the Wharton School of the University of Pennsylvania (1976) and a B.S. in engineering from Cornell University (1974).
William Glasgall
William Glasgall is Program and Editorial Director for State and Local Accountability and Improvement programs at The Volcker Alliance in New York. He is a four-decade veteran financial journalist, and was Managing Editor for States and Municipalities at Bloomberg News. He has received awards from the National Press Club Foundation and other organizations. He also served as co-host of Bloomberg's Global Week Ahead Podcast as well as Editor-at-Large and Enterprise Editor. Prior to Bloomberg News, he spent 20 years at BusinessWeek Magazine as a senior Writer and senior editor, and was also an editorial director of the Investment Advisor Group, vice president at Standard & Poor's Corp. and a reporter and editor at the Associated Press and the Star-Ledger in New Jersey. @wglasgall
Marcia Howard
Marcia Howard has served as the executive director of Federal Funds Information for States since 1998. Prior to FFIS, she worked for a variety of Washington, DC-based nonprofits, as well as the U.S. Advisory Commission on Intergovernmental Relations prior to its untimely demise. Howard holds a master's degree in economics from the University of Michigan and a bachelor's degree from the University of Cincinnati. Born and raised in Toledo, she enjoys traveling to state capitols and helping state budget analysts translate federal "budgetspeak" into English.
Peter Kiernan
Peter Kiernan is the chair of the New York State Law Revision Commission. He has spent more than 40 years in government service, private law practice and real estate development/investment. He focuses his practice in public law, public finance, infrastructure development and government relations. Prior to his current role, he was a part of the administration for Governor Mario Cuomo and was a part of the Counsel to the Minority for the New York State Senate and the Counsel to the Deputy Mayor for Finance for the City of New York. He served as CEO of Watermark Associations, a Mexican-owned waterfront development and investment firm, where he negotiated resort development projects in the United States, Mexico and Europe.
Steven Malanga
Steven Malanga is City Journal's senior editor, a Manhattan Institute senior fellow and a former RealClearMarkets.com columnist. He writes about the intersection of urban economies, business communities and public policy. He was recently cited as one of Governor Chris Christie's intellectual influences. Prior to City Journal, he was executive editor of Crain's New York Business for seven years, serving on the publication's editorial board and writing a weekly column. He also served as managing editor for Crain's for seven years, and during his tenure, the publication won the General Excellence award from the Association of Area Business Publications twice. He was a finalist for a Gerald Loeb Award for Excellence in Financial Journalism and in 1997, one of his computer-assisted projects was voted one of the year's best investigative stories by AABP.
Marguerite Roza
Marguerite Roza is a research professor at Georgetown University's McCourt School of Public Policy. Her research focuses on quantitative policy analysis, particularly in the area of education finance. Recent research traces the effects of fiscal policies at the federal, state, and district levels for their implications on resources at school and classroom levels. More recently she served as Senior Economic Advisor to the Bill and Melinda Gates Foundation. Her work has been published by Education Sector, the Brookings Institution, Public Budgeting and Finance, Education Next, and the Peabody Journal of Education. Dr. Roza is author of the highly regarded education finance book, Educational Economics: Where Do School Funds Go?