2019 Fellows
2019 Fellows
Martin Austermuhle, WAMU – Martin Austermuhle covers politics, policy and government for WAMU 88.5, the NPR station in the Washington region. Before that, he was editor-in-chief of DCist.com, and a contributing writer to a number of D.C.-area publications, including the Washington City Paper. He's originally from Switzerland, has lived extensively in Latin America, and attended Penn State and Georgetown universities. 
---
Ashley Balcerzak, The Record – Ashley Balcerzak covers New Jersey's budget and money in politics. She joined The Record and NorthJersey.com in April 2019, after covering political influence in Washington, D.C. at the Center for Public Integrity and OpenSecrets.org.
---
Becky Bohrer, AP – Becky Bohrer is the statehouse and political reporter for The Associated Press in Juneau, Alaska. During her 20 years with the AP, she worked in North Dakota and Iowa and opened the company's solo correspondency in Billings, Montana, covering politics, agriculture, courts and wildlife and environmental issues. Before moving to Alaska in 2010, she was based for nearly 3 ½ years in New Orleans, where she focused on covering the aftermath of Hurricane Katrina.
---
Andrew Capps, The Daily Advertiser – Andrew Capps is the local government reporter for The Daily Advertiser in Lafayette, Louisiana. He is a graduate of University of Tennessee, where he majored in journalism and political science, and a native of Knoxville, where he joined the News Sentinel in 2016 covering local tax proposals, state legislation and government contracts and reporting on the statistics behind various issues and trends. 
---
Nicole Cobler, Austin American-Statesman – Nicole Cobler is a business and technology reporter for the Austin American-Statesman. Previously, she reported from the Washington bureau of the Dallas Morning News and covered two state legislative sessions from Hearst's Austin bureau. Nicole has a journalism degree from the University of Texas.
---
Isabella Cueto, The State – Isabella Cueto is a bilingual, multimedia reporter for The State newspaper in Columbia, South Carolina. She covers Lexington County, a bedroom community to the state capital. Cueto previously worked for The Medill Justice Project and WLRN South Florida Public Radio. She is a Miami native and 2018 graduate of the University of Miami. 
---
Melinda Deslatte, AP – Melinda Deslatte is the statehouse correspondent for The Associated Press in Baton Rouge, writing about Louisiana politics. In the Baton Rouge bureau since 2000, Deslatte has covered four Louisiana governors, more than 30 legislative sessions, statewide and congressional elections, and criminal corruption cases. Before that, Deslatte worked for The AP in Raleigh. She has a bachelor's degree in mass communication from LSU and a master's degree in public affairs reporting from the University of Maryland.
---
Amina Elahi, WFPL – Amina Elahi is the City Reporter at WFPL. Her coverage includes following the city's business and civic leaders and reporting on how their decisions affect local communities. She is also part of an upcoming podcast focusing on change and displacement in a historically oppressed area of town. Prior to joining WFPL, Elahi worked for the Chicago Tribune. She is a Chicago-area native and a graduate of the Medill School of Journalism at Northwestern University.
---
Rosa Goldensohn, THE CITY – Rosa Goldensohn is a reporter for THE CITY. She was previously a reporter for Politico New York, Crain's New York Business and DNAinfo, and also checked facts at The New York Times.
---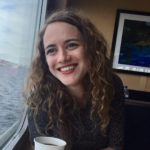 Heidi Groover, The Seattle Times – Heidi Groover is a transportation reporter at The Seattle Times with a focus on the city's department of transportation. She previously covered breaking news at the Times and before that local government, housing and labor issues at Seattle's alt-weekly The Stranger. She earned her bachelor's degree in journalism at the University of Montana. 
---
Kate Howard, Kentucky Center for Investigative Reporting – Kate Howard is the managing editor of the Kentucky Center for Investigative Reporting, a nonprofit newsroom housed at 89.3 WFPL News Louisville. Howard spent 12 years as a newspaper reporter and has covered crime, courts, education, and transportation while working beats at The Tennessean, the Florida Times-Union and the Omaha World-Herald. Howard is originally from Rhode Island and graduated from Salve Regina University in Newport, R.I. 
---
Austin Huguelet, Springfield News-Leader – Austin Huguelet covers Missouri state government and politics for the Springfield News-Leader. He previously covered local government for the Wyoming Tribune Eagle in Cheyenne, Wyo. after graduating from the Missouri School of Journalism.
---
Jamie Lovegrove, The Post and Courier – Jamie Lovegrove is a political reporter for The Post and Courier of Charleston, South Carolina. He is based in Columbia, where he covers the Statehouse, campaigns and the S.C. congressional delegation. Before moving to the Palmetto State, Jamie covered Texas politics for the Dallas Morning News in Washington and the Texas Tribune in Austin. He is a graduate of Northwestern University.
---
Phil Marcelo, AP – Phil Marcelo is a reporter for the Associated Press based in Boston. He's been with the AP since 2014 and tends to write about law enforcement issues, race and immigration, casino gambling and anything weird and interesting in Massachusetts. Before that, he covered Rhode Island politics for nearly a decade at The Providence Journal. Phil, a Long Island native, also serves as secretary of the New England chapter of the Asian American Journalists Association.
---
Ciara McCarthy, Victoria Advocate – Ciara McCarthy is a reporter for the Victoria Advocate in south Texas. She is also a corps member with Report for America, a new initiative working to support local newsrooms around the country. She covers local government and public health for the Advocate. 
---
Matthew McGrath, The Record – Matthew McGrath is an assignment editor for The (Bergen) Record in New Jersey and The Journal News in White Plains, N.Y. His team of nine reporters cover Rockland, Bergen and Passaic county governments and courthouses among other geographic beats and issues. He started with the Record in 2011 and has previously worked for the Asbury Park Press and the Watertown Daily Times. He has bachelor's degree from Rutgers University in Newark, N.J. 
---
Liz Navratil, Spotlight PA – Liz Navratil is a reporter for Spotlight PA, an investigative team formed by The Philadelphia Inquirer and the Pittsburgh Post-Gazette, among other partners. Prior to the team's formation, she covered state government and politics for both newspapers. She is part of the team that won a 2019 Pulitzer Prize for Breaking News Reporting for coverage of the Pittsburgh synagogue massacre. Prior to arriving in the state capital, she covered crime for the Post-Gazette. 
---
Lydia O'Neal, Bloomberg Tax – Lydia O'Neal has been covering corporate tax policy at Bloomberg Tax for about a year and a half. She previously worked on an investigative team at Newsweek Media Group and has interned at CNN's fact-checking desk, the Philadelphia Inquirer, Consumer Reports, and the Allentown (PA) Morning Call. At Emory University, she studied economics and French and served as an editor and reporter for the school's newspaper. 
---
Gabriel Pacheco Santa, Freelance Journalist – Gabriel Pacheco Santa is a Puerto Rican freelance journalist who has covered local, regional and national issues in Puerto Rico. His favorite beats are economics, politics, and the environment, as well as higher education and urbanism.
---
Sofia Rudin, The Public's Radio – Sofia Rudin does general assignment reporting for The Public's Radio in Providence, RI, with a focus on environment, education, and local government. She comes to journalism with a background in geoscience, and she previously worked as a freelance radio journalist.
---
Dale Shoemaker, PublicSource – Dale Shoemaker is a reporter for PublicSource concentrating on city government and data analysis. Prior to joining PublicSource, he covered local and breaking news in Bethlehem and Allentown, Pa., as an intern for The Morning Call. Originally from Duncansville, Pa., he also covered environmental news as an intern for The Allegheny Front and was the managing editor of The Pitt News. He is a 2016 graduate of the University of Pittsburgh.
---
Sara Simon, Spotlight PA – Sara Simon is a data reporter at Spotlight PA, a new investigative newsroom covering the state of Pennsylvania. Prior to Spotlight PA, Sara was a software engineer on the Interactive News team at the New York Times and a web developer at Vermont Public Radio.
---
Matt Stout, The Boston Globe – Matt Stout covers politics and government from the Globe's State House bureau. A Connecticut native and Boston University graduate, he was a reporter at the Boston Herald for six years before joining the Globe in March 2018. He previously covered courts and crime for The Enterprise of Brockton, Mass., and was a sports reporter for the Norwich (Conn.) Bulletin and ESPN Boston.  
---
Rachel Uda, Newsday – Rachel Uda is a local government reporter for Newsday and a graduate of Columbia Journalism School. 
---
Lori Valigra, Bangor Daily News – Lori Valigra is the economy/business reporter for the Bangor Daily News, based in its Portland, Maine, bureau. She focuses on news that affects Mainers statewide. She previously worked for Mainebiz, a business publication in Portland. Before moving to Maine in 2013, she worked as a freelance journalist in Cambridge, Mass. She holds an MS from Boston University's College of Communications and a BS in journalism from the University of Pittsburgh.
---