2017 Fellows
Lisa Bertagnoli covers nonprofits, philanthropy and cultural institutions for Crain's Chicago Business. Before joining Crain's in May of 2016, she was a full-time freelance writer published in Newsweek, Self, Fitness, Chicago magazine, the Chicago Tribune and other publications. Lisa holds bachelors' degrees in history and journalism from the University of Missouri and a master's degree in linguistics from Indiana University.
---
Kathleen Ronayne leads The Associated Press's government and politics coverage from California, where she serves as the supervisory correspondent in Sacramento. She previously reported from New Hampshire, where she covered the presidential primary and the nation's largest legislature, with 424 members. Outside of the capitals, Ronayne followed the presidential campaign of Republican John Kasich and flew from swing state to swing state covering Democratic vice presidential nominee Tim Kaine. She is a graduate of Syracuse University.
---
Ben Christopher is a contributing writer for CALmatters where he covers California's economy and the state budget. Based out of the San Francisco Bay Area, he has written for San Francisco magazine, California magazine, the San Francisco Chronicle, and Priceonomics. Ben also has a past life as an aspiring beancounter: He has worked as a summer associate at the Congressional Budget Office and has a Master's in Public Policy from the University of California, Berkeley.
---
Anna Heyward has writing published by the New York Times,  The New Yorker,  newyorker.com, The New York Times Book Review, T magazine, The Paris Review Daily, Vogue, McSweeney's, Travel and Leisure, and Bookforum, among others. Her translations have been published by The Paris Review. She works on the New Yorker's editorial staff.
---
 James Call is the Capitol Reporter for the Tallahassee Democrat and the Florida USA Today Network. Call has reported on the politics, people and wildlife of Florida for more than 20 years. Prior to joining the Democrat in 2015 he served as the managing editor of the Florida Current – an online publication focused on the Florida Legislature that folded in 2014. Call has also served as the capitol bureau chief for the Florida Public Radio Network and as executive producer for WTXL-TV Tallahassee. Call earned a master's degree in journalism from The Ohio State University.
---
Corin Cates-Carney is the Capitol Bureau Reporter for Montana Public Radio. He joined MTPR in 2015 after an internship with NPR's Morning Edition.
---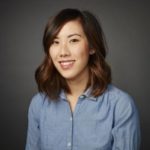 Elly Yu is a reporter at WABE, an NPR affiliate station in Atlanta where she covers health, immigration and state politics. Her stories have aired nationally on NPR's "Morning Edition" and "All Things Considered," and APM's "Marketplace." In 2016, she was awarded the "Rising Star Award" by the Atlanta Press Club, and in 2014, she was an immigration reporting fellow with the Institute for Justice and Journalism.
---
 Marc Levy has worked for The Associated Press since 2001, primarily covering Pennsylvania politics and government, including campaigns for U.S. Senate and governor. Before that he worked for The Philadelphia Inquirer and The Cambodia Daily in Phnom Penh. A native of Colorado, he graduated from Boston University. He lives in Camp Hill, Pa., with a tenacious Philadelphia Inquirer reporter (his wife), two daughters and a chocolate lab.
---
 Timothy Magaw is the special sections editor at Crain's Cleveland Business – a role that includes oversight of the paper's weekly themed sections, special projects and enterprise work. Prior to that, for five years, he was paper's health care, higher education and nonprofits reporter. During his tenure at Crain's, he's won awards from the Ohio Society of Professional Journalists, the Press Club of Cleveland and the Alliance of Area Business Publishers. He earned his bachelor's in journalism from Kent State University and a master's in public affairs reporting from the University of Illinois at Springfield.
---
 Adam Beam is a Kentucky statehouse reporter for the Associated Press. Prior to AP, Beam was a reported for The State in Columbia, South Carolina. He earned his bachelors in journalism from the University of South Carolina.
---
 Cody Dulaney covers the cities of Fort Myers, Fort Myers Beach and Sanibel like a wet blanket for The News-Press. Cody is a Florida native, originally from the sandy beaches of Clearwater, and feels right at home in SW Florida's City of Palms. Recently, Cody was a courts reporter for The Ledger in Lakeland.
---
 Dana Ferguson is a watchdog state government and politics reporter for Argus Leader Media. Prior to Argus Leader, Dana was a legislative reporter for the Associated Press. She earned her bachelor's degree in communication and media studies and Spanish from DePauw University.
---
   Carrie Kaufman is Host/Producer for KNPR's State of Nevada. She has been a print, digital and radio journalist for 25 years. She founded and published PerformInk, Chicago's theatre and film newspaper, which became the bible for actors, directors, designers, filmmakers, and funders, as well as audiences wanting to be in the know. At PerformInk, she was the recipient of two Peter Lisagor Awards for Excellence in Journalism – for a feature on Uta Hagen, and for her extensive coverage of the Screen Actors' Guild Strike of 2000.
---
 Laila Kearney is a New York-based public finance correspondent for Reuters. She recently started the beat after reporting on U.S. general news for Reuters for three years, writing hundreds of stories that included covering Ebola's arrival in America, a man's plot to blow up a Muslim community in the rural Catskill Mountains and Pope Francis' historic visit to the United States.  Her primary focus is now on state and local finances in the Southeast U.S. in addition to broader national trend stories.
---
 Katherine Landergan covers a range of policy issues for Politico New Jersey, including labor, economic development, and housing. Prior to joining Politico, Katherine worked as a correspondent for The Boston Globe and Boston.com, where she wrote primarily about higher education. She also helped cover some major breaking news stories, such as the Boston Marathon bombings and capture of mobster Whitey Bulger. She also holds a master's degree in magazine journalism from City University London.
---
 Christine MacDonald is an investigative and data reporter for The Detroit News. Christine has won several awards for her investigative work, including SPJ Detroit Journalist of the Year. Prior to joining the Detroit News, she was a city hall reporter at Lansing State Journal and a health reporter at the Jackson Citizen Patriot. Christine earned her bachelor's in journalism Michigan State University.
---
 Brian Mackey covers state government and politics for NPR Illinois and a dozen other public radio stations across the state. He was previously A&E editor at The State Journal-Register and Statehouse bureau chief for the Chicago Daily Law Bulletin.
---
 Samantha Marcus is a state budget reporter for The Star-Ledger. Prior to The Star-Ledger, Samantha was a staff writer for the Morning Call and a city hall reporter for La Crosse Tribune. She earned her bachelor's in journalism and political science from the University of Missouri-Columbia.
---
 Elida Perez is a city government reporter for the El Paso Time covering a multitude of issues ranging from accountability, government spending, economic development as well as investigations. I have been covering city government for nearly two years. Before that I spent a year covering education. I mostly grew up in El Paso and decided to return to the border city after working at the Statesman Journal in Salem, Ore. covering communities and business for almost four years.
---
 Juan Perez Jr. is a Metro reporter for the Chicago Tribune — and is a proud graduate of the University of Nebraska at Lincoln. Before joining the Tribune, he covered city issues for the Omaha World-Herald newspaper. Juan can often be spotted making disgruntled faces before, during and after area sporting events.
---
 James Salzer is a capitol investigative reporter for the Atlanta Journal-Constitution. He has covered state government and politics in Georgia since 1990. Prior to the Atlanta Journal-Constitution, James was a capital reporter and bureau chief at Morris Communications and a reporter for The Florida Times Union in Jacksonville, Florida. James earned his bachelor's from the University of Wisconsin-Madison.
---
 Will Schmitt covers politics for the Springfield News-Leader.
---
 Teri Sforza is a watchdog columnist for The Orange County Register. She earned her M.F.A. from UCLA's School of Theater, Film and Television, and enjoys making documentaries, including the OCR's first: "The Boy Monk," a story that was also told as a series in print.
---
 Jazmine Ulloa covers California state politics and policy for the Los Angeles Times and is based in Sacramento. A native of El Paso, she covered state and federal courts for the Austin American-Statesman in the Texas capital. Her work has appeared in Texas Monthly, the Texas Observer and the Boston Globe. She is a graduate of the University of Texas at Austin.
---
Amy Pyle is editor in chief for Reveal from The Center for Investigative Reporting. She previously served as managing editor and came to CIR in 2012 as a senior editor.  As assistant managing editor for investigations at The Sacramento Bee, Pyle managed projects that won numerous recognitions, including a George Polk Award for "Chief's Disease," a story about pension spiking at the California Highway Patrol. Previously, Pyle worked as a reporter and editor at the Los Angeles Times where, as assistant city editor, she directed coverage from the parking lot of the Times' quake-damaged San Fernando Valley Edition in the early morning hours after the 1994 Northridge earthquake. 

---
Joel Kurth is Detroit editor of Bridge Michigan. Previously, he was editor of projects and investigations at The Detroit News, where he spent 17 years as an editor and investigative reporter. Kurth and his reporting partner were named Michigan Journalist of the Year in January 2017 by the Michigan Press Association for their investigation into dirty surgical instruments at one of Michigan's biggest hospitals. His work also has prompted a citywide assessment of property values in Detroit, changed laws on tax foreclosure sales, exposed voting irregularities in Detroit that led to state investigations and written extensively about poverty and property.  
---
Susanna Capelouto became Senior Editor with WABE in Atlanta this year. Prior to joining the public radio station, she was an independent reporter, producer and editor. Her clients included NPR, CNN Digital, CNN International and the Atlanta Journal Constitution. In her career, Susanna was also an editor at CNN Radio and a news director at Georgia Public Broadcasting from 2005 to 2011. She's produced and edited award winning features, podcasts and has reported for NPR, Marketplace, The Takeaway, Voice of America, German Public Radio and others.
---
Zach Patton joined GOVERNING as a staff writer in 2004. He received the 2011 Jesse H. Neal Award for Outstanding Journalism for his GOVERNING story on economic cutbacks in Colorado Springs. He has served as an editor since 2010, and as Executive Editor since 2012.
---
Nadya Faulx is a digital editor and reporter at KMUW, the NPR affiliate in Wichita, Kansas. She manages the station's online web content, including its Twitter and Facebook accounts, in addition to producing spot and feature-length stories for air.She previously worked as a reporter at a daily newspaper in western North Dakota and interned at NPR in Washington, D.C.
---
Daniel Bases is the U.S. Public Finance Editor at Thomas Reuters. Responsible for editing and reporting on U.S. municipalities, their debt, investments and budgets. Special focus on U.S. infrastructure spending and mutual fund analysis.
---
Ruben Correa is an editor, writer and producer with proven record in web, print, television and radio. Extensive experience in project and product management for media. In-depth knowledge of Latin American, Spanish and US Hispanic markets.
---
Celia Darrough is the news editor for Bustle. She oversees a team of approximately 20 writers to cover daily news and politics content, managing day-to-day news coverage, utilizing SEO tools and social media to increase traffic.
---
Todd Duncan is a senior editor at the Atlanta The Journal-Constitution. Duncan has been an editor with the paper since 1993. He also created the AJC's Classic Cars page.
---
Amber Hall is the planning editor for The Takeaway. After majoring in theater at SUNY New Paltz, Amber landed at public television's In The Life, an LGBT newsmagazine. She was awarded the National Lesbian & Gay Journalists Association's Award for Excellence in HIV/AIDS Coverage for a segment she produced about HIV laws. Then Amber found her calling in radio. As the executive producer and co-creator of SiriusXM's progressive morning staple, The Agenda, Amber took the show on the campaign trail and blazed the dial for progressive politics on satellite radio.
---
Cynthia Henry is Deputy New Jersey Editor and all things presidential for Philadelphia Inquirer. She supervises national political coverage and directed coverage for the 2016 presidential election. She co-manages a staff of 15 reporters and editors covering South Jersey, Trenton, and the Jersey Shore.
---
Aileen Leblanc is a journalist, producer and director whose work in television, film and public radio has earned more than 60 regional and national awards. She is the news director for Wichita, Kansas' NPR KMUW 89.1FM.
---
Abby Livingston joined the Tribune in 2014 as the publication's first Washington Bureau Chief. Previously, she covered political campaigns, House leadership and Congress for Roll Call, the Capitol Hill newspaper.
---
Andre Mouchard helps lead a 200-person newsroom in the coverage of daily life in Orange County as Assistant Managing Editor at the Orange County Register.
---
Zahira Torres is the investigations editors for The El Paso Times. She oversees investigations and watchdog reporting. She also manages statehouse bureau for the USA Today Network's five Texas newspapers.
---
Amos Bridges is the investigative content coach for the Springfield News-Leader. He directly oversees reporters covering the state capitol, K-12 and higher education, business and health care.
---
Liz Farmer is a finance reporter for the Governing. Liz covers state and local budgets, pensions and other public-sector fiscal issues. Before joining Governing, Liz wrote for the Washington Examiner, where she covered D.C. city hall politics and local government. She also covered the regional economy and development and has written extensively on the region's rapidly changing socio-economic structure.
---
Tristan Hallman is a Dallas City Hall reporter for The Dallas Morning News. He previously covered public safety and breaking news for the paper. He's a graduate of St. Edward's University in Austin, Texas, and a 2012 graduate of the CUNY Graduate School of Journalism.
---
Johnny Kauffman is a reporter for WABE 90.1FM in Atlanta. He joined WABE in March 2015. Before joining the station, he was a producer at Georgia Public Broadcasting, and NPR in Washington D.C.
---
Maria Koklanaris Bonaquist is a senior state tax reporter for Tax Analysts. She covers state tax policy for the nation's top tax policy publisher. Special focus on featuring the people who make state taxation a thriving vibrant profession.
---
Ricardo Lopez covers all aspects of Minnesota politics, the state budget, the administration and state agencies for the Minneapolis Star Tribune.
---
Bill Lucia is a senior reporter for Government Executive's Route Fifty. He previously covered Seattle city government for Crosscut.com and holds a master's in public administration from the University of Washington's Evans School of Public Affairs.
---
Dave Newbart is a senior editor for DNAinfo.com Chicago. Dave spent the last few years as an assistant city editor for the Chicago Sun-Times. Before that he was a reporter covering higher education and general news for the paper. He got his start at the Sun-Times working as an assistant to columnist Michael Sneed.
---
Jason Noble is the Des Moines Register's Reality Check reporter. He has covered politics and state government in Iowa since 2011.
---
Emily Previti is WITF's Keystone Crossroads reporter, a statewide public media collaboration among WITF, WHYY in Philadelphia, WESA in Pittsburgh and WPSU in State College, focused on issues facing Pennsylvania's cities including poverty, aging infrastructure, financial distress and public worker pensions. Emily previously covered municipal dysfunction and state interventions as a city hall reporter in Harrisburg for the Patriot-News/PennLive, and in Atlantic City for The Press of Atlantic City.
---
Cezary Podkul is a reporter at ProPublica covering New York. Previously, he worked as a reporter at Reuters specializing in data-driven news stories.
---
Kate Queram covers Greensboro and Guilford County for News & Record.
---
Jonathan Shorman is a statehouse reporter at The Topeka Capital-Journal in Topeka, Kan. He covers the Legislature, politics and state agencies. He previously covered the Missouri Statehouse for the News-Leader in Springfield, Mo.
---
Maya Srikrishnan is a reporter for Voice of San Diego. She writes about land use and housing in San Diego county.
---
Sandra Svboda is the special assignments manager and bankruptcy reporter for WDET 101.9FM, Detroit's public radio station.
---
Lindsay VanHulle covers state government and policy for Crain's and Bridge magazine.
---
Claudia Vargas is a reporter for The Philadelphia Inquirer that covers City Hall.
---
David Zeman is senior editor at Bridge. Previously, he was director of content and communication at the nonprofit Education Trust-Midwest. Zeman worked for two decades at the Detroit Free Press as an investigative reporter and editor.
---
Sara Burnett is a reporter for The Associated Press from Chicago.
---
Matthew Chayes covers New York City Hall for Newsday, his beat since 2013, when he switched from writing about crime. He also volunteers to run workshops for the Columbia Scholastic Press Association and judge contests for the Deadline Club and Society of Professional Journalists.
---
Andrew DeMillo is the Capitol Correspondent for the Little Rock bureau of The Associated Press, a position he has held since 2005. He covers Arkansas government and politics for the AP and also writes a weekly news analysis column that appears in newspapers statewide.
---
Morgan Lee covers New Mexico state government, politics and more as the Santa Fe correspondent for the Associated Press. He previously covered energy and environmental issues from Southern California, and worked as a reporter in Mexico and Central America for the AP.
---
Jesse Marx is a political reporter for the Desert Sun.
---
John Myers joined the Los Angeles Times as Sacramento bureau chief in 2015 after more than two decades in radio and television news, much of that as an award-winning reporter covering statehouse policy and politics.
---
David McKay Wilson has been writing the Tax Watch column since 2012. The post caps a career at The Journal News that began in 1986, covering City Hall in White Plains.
---
Janelle Cogan is the acting enterprise editor for the South region with the Associated Press.
---
John Cornfield is the New Jersey editor for the Associated Press. Manage team responsible for finding and telling stories from New Jersey that matter to readers in the state and around the world, including breaking news, accountability journalism and original enterprise.
---
Oliver Lazarus is an associate producer for The Takeaway for WNYC.
---
Miranda Spivack is a Pulliam Distinguished Visiting Professor of Journalism at DePauw University and Independent Journalist.